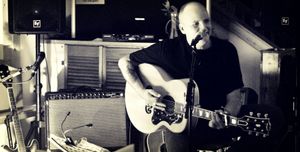 If you ask Jack Leaver to assess his talent as a musician he will most likely hesitate, flash a wry smile and tell you, "Well, I'm not the best, but if I was putting together a band, I would want me in it."

His humble nature aside, indeed Jack Leaver is a uniquely talented and multi-faceted musician. His rare and raw vocals showcased in each performance captivate audiences and his diverse music sensibilities resonate with multi-generations. Adept as a guitarist, Jack is also proficient on pedal steel guitar and piano. Growing up with a transistor radio as his constant companion, and a diverse collection of LP records, thanks to his parents, older siblings and cousins, Leaver developed his eclectic taste in music early on, beginning with Broadway Musicals, like his favorite West Side Story. A love for crooners such as Eddie Arnold met with a passion for the stark and plaintive restlessness in the music of Hank Williams and Johnny Cash and the energy and raw power of early rock 'n' roll stars, such as Buddy Holly, Ricky Nelson, the Everly Brothers, Roy Orbison and Elvis Presley. All of these influences contributed strongly to Leaver's early love of singing and later performing. Like many other impressionable youngsters of his generation, Jack was mesmerized when at the age of six, he watched in awe as the Beatles made their first appearance on The Ed Sullivan Show – he was forever hooked. Taking up guitar at the age of eight, Leaver devoured and absorbed music from any source available, developing an intense love for the music of the Beatles, the Beach Boys, the Byrds, the Rolling Stones, the Hollies, David Bowie, T. Rex and singer/songwriters such as Neil Young, Jackson Browne and Merle Haggard. This vast well of musical influences are reflected and recognized in Leaver's original songs and in the ever-changing selection of cover tunes he performs on a nightly basis.



Have Guitars, Will Travel…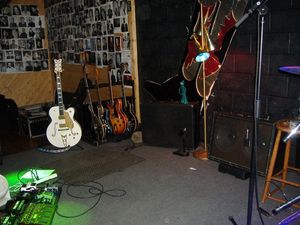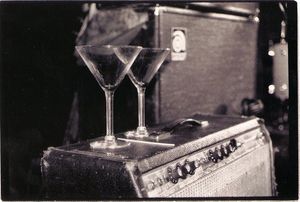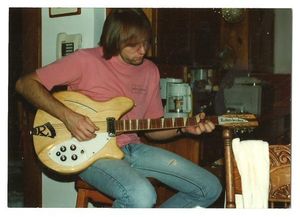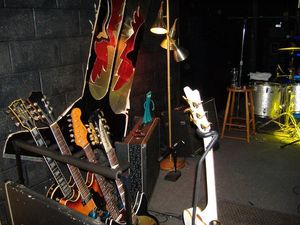 A veteran performer, the West Michigan native has played and fronted several area bands as well as providing his talents as a sideman, contributing his guitar and pedal steel guitar both live and on record with such notable singer/songwriters as Drew Nelson and Ralston Bowles. Jack co-founded and fronted original music bands such as Mosey, the Dushanes and the Skyscrapers. Mosey released one album "Flatlands" with songs – along with other popular West Michigan acts -- appearing on several of Grand Rapids, Michigan's alternative rock radio station WGRD-FM's "Radioactive" CD compilations. The Dushanes, an alternative country act, found much regional success in the early '90s, recording and releasing a critically-acclaimed full-length cassette in 1990 and a 5-song CD in 1994. In the 1980's, Leaver recorded and performed and toured extensively with the Skyscrapers, a respected five-piece rock outfit. In the process, Jack has shared the stage with many national acts including Marshall Crenshaw, John Hammond, Jr., Mose Allison, Koko Taylor, Edgar Winter, Leon Russell, Green On Red, Soul Asylum, The Replacements, Rush and The Beach Boys. While Jack Leaver often performs solo, he has played with the finest musicians in West Michigan and can assemble the appropriate duo, trio or full band to fit the budget and entertainment needs of any venue or event. Feel free to Contact Jack for more info.


Along with his broad musicianship, Jack is also a talented entertainment writer; his work appearing in several publications including the Grand Rapids Press, Muskegon Chronicle, Kalamazoo Gazette and The All Music Guide.